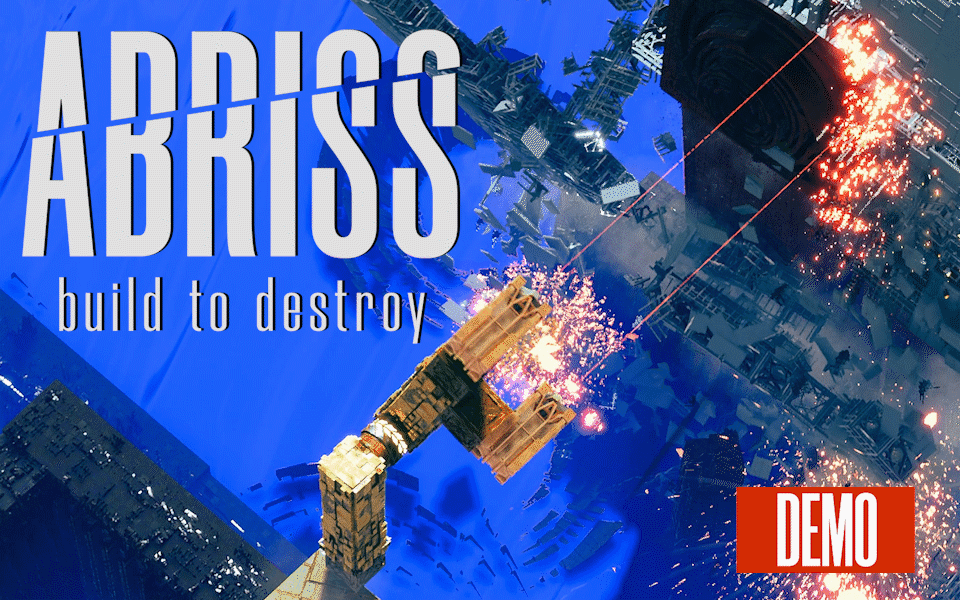 ABRISS DEMO 1.3
ABRISS is a physics-destruction game in stylish surreal-futuristic city worlds.
WISHLIST ON STEAM!
The Demo is back!!!
GAMEPLAY
Build structures from parts to let them crash into your targets. Unlock new parts, destroy more, witness entropy at its worst in digital-brutalist cityscapes. Build to destroy.
CAMPAIGN

This demo includes several levels set in different worlds. Each world has its own style and mechanics! A tutorial will guide your way in the beginning.
SANDBOX
The Sandbox mode is where you can get crazy with your creation. Unlimited parts, different targets and the option to change gravity and time!
ABOUT THE TEAM - RANDWERK

We are 3 students from East-Berlin making our first official indie game. We met each other at university and teamed up as the Randwerk Cooperative to turn what started as student project into a real game. You can follow us on Twitter.