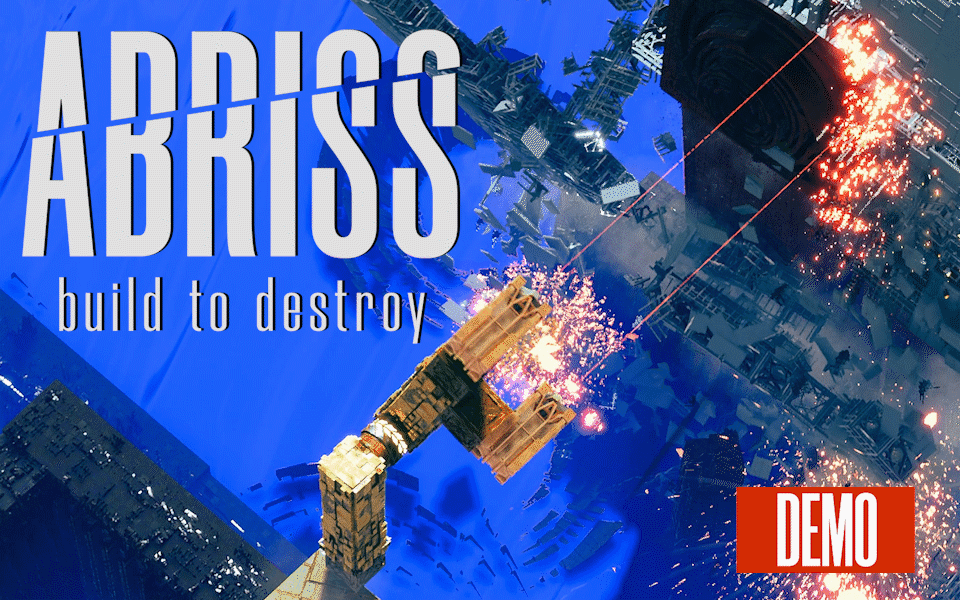 ABRISS DEMO 1.3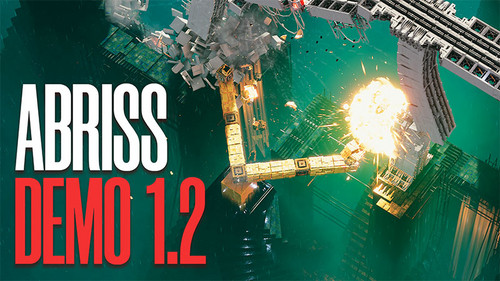 DEMO 1.2 RELEASED
A new version is live right now... or is it? It actually has been for 4 days(on Steam only)! We tested it with people from our Discord without telling you, muahahahaha. It has a lot of new Features, some of them you had previously asked us for - thanks again for the feedback, without you, we would be flying blind.

New Features
Improved camera controls The camera movements are a lot smoother now, and we put a lot of time into visuals so you can see what is going on. Zooming in now will also give you a bigger tilt, so you can see your construct from the side.

New levels Some levels from the old versions were removed because they were too difficult, they were replaced with other levels. There are also levels not seen before, or that have changed so much that they're not recognizable!

Revert to previous turns If you want to undo one turn, now you can! No more resetting the whole level, just go back to where you were and modify your build(resetting the whole level is still possible, of course)

Remove parts with right-click You can now remove parts by right-clicking them(as long as other parts don't depend on them)

Activatable parts Activate Rotators, Lasers, Bombs etc. by clicking on them, using a button or a shortcut on your keyboard!

Save and load constructs in sandbox mode You can now save complex builds in the sandbox and share them with your friends! This feature will be connected to Steam Workshop in the full version. You will be able to load builds from the demo in the full game, but not vice versa.

New Environments The black metal world hasn't been shown before, get a glimpse of it in this demo!

Better effects Bombs, Lasers, destruction particles: Everything has been improved for performance and visual impact.

Upcoming events
We have made this Demo Update in preparation for the Steam Nextfest next week - we'll propably have some special events during that - and there's also the Games from Germany sale currently running on Steam, check out all the other great games from our german-speaking friends!

We're starting to put togehter the full version for early access release now, stay tuned! Release day is getting closer and closer...

Greetings from Germany,
Johannes
Files
ABRISS Demo 1.2.zip
897 MB
Feb 14, 2022