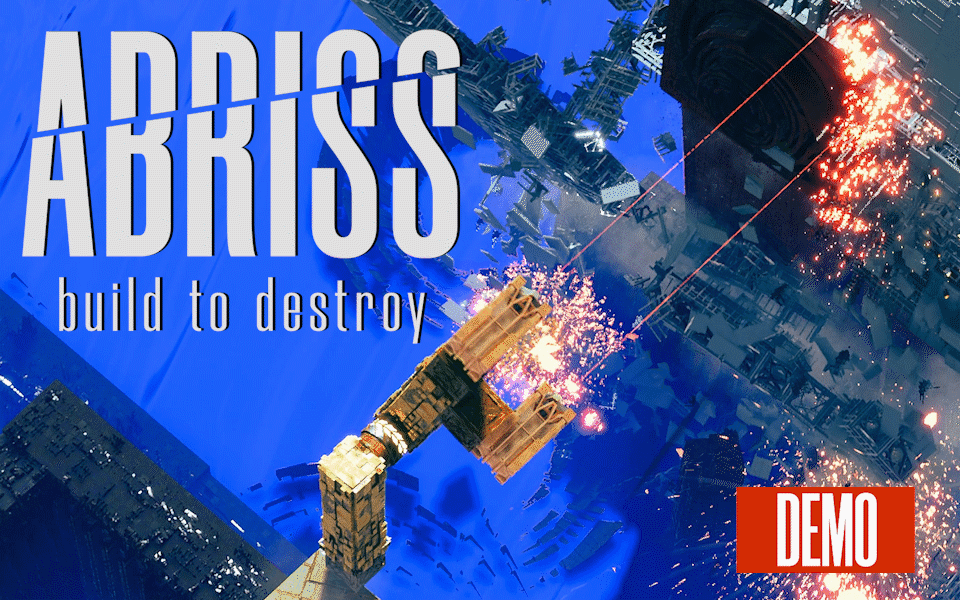 ABRISS DEMO 1.3
ABRISS Demo 1.0 released!
---
Hey there!
We released our first Demo last Tuesday, and we're overwhelmed by the positive feedback so far.
While this demo is titled 1.0, it was actually the fifth version of only that Demo! We first started working on the Demo for public release end of August and started testing with our friends soon after. We already cought a lot of bugs then, but we still had some problems: Some people didn't understand how some of our parts worked, or didn't catch basic building mechanics like turning or holding and dragging. So we redid the tutorial, and sent it around again.
We then proceded to test further with our fellow students (keep in mind that we're just three students), where we also made good progress, but some people had performance issues, some had gamebreaking bugs in the demo. We redid the Tutorial a third time, we still hadn't quite communicated everything.
When we then gave it out to testing on our Discord Server – a big step for us – where we first got feedback from real players. We had to redo the Tutorial once again – with skillgates for everything, so really nothing could go wrong this time.

A week later, we built the version you can download now right here: https://randwerk.itch.io/abriss-demo.
We'll get you updated on what's next, we're already working on Demo 1.1 !

- Johannes, Till and Friedrich from Randwerk